Penn-York Accounting Services, Inc - Where Service is our Middle Name!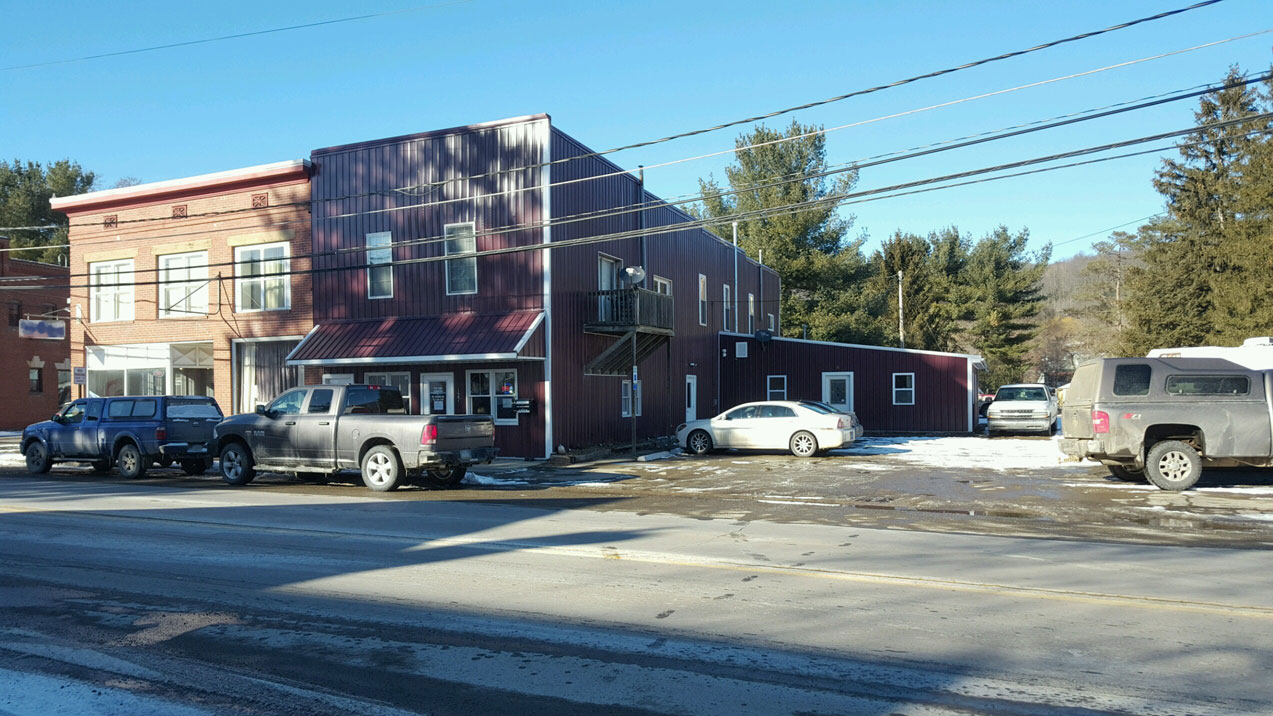 WE HAVE EXPANDED & NOW OFFER MORE SERVICES!
All services can be tailored to accommodate your situation.
Long or short term solutions are available.
Call our office today to see how we can help your business!
Greetings from the Tax Office,
Merry Christmas and Happy New Year!
It's that time of year again! Although your tax information is probably only beginning to trickle in, we are gearing up for another busy season. We usually end up booking appointments fairly far out, so call early to reserve your spot if you plan to see a tax preparer in person…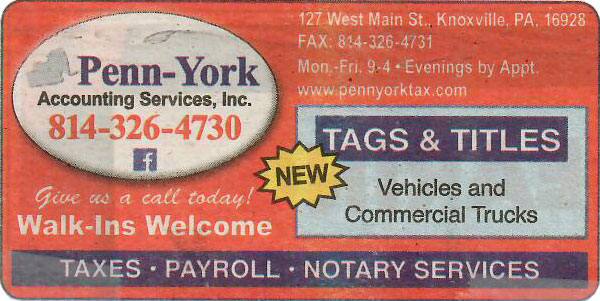 Penn-York Accounting Services, Inc is excited to offer Tags & Titles for vehicles and commercial trucks and now offers Notary services as well!! Give us a call today 814-326-4730!